Canon M50 is a popular choice for beginners. But if you move on with your photography as a hobby or career you will need some extra accessories for your Canon EOS M50.
There are tons of different Canon M50 accessories to choose from. Probably you don't need every piece mentioned below, but you will get better insights about the options. You will have options from the essentials to the gadgets that will make your life easier.
If you are still not sure if you want to get this camera or not and you want to get more information about it, then check out my quick Canon M50 review. There you will get a short overview of one of the best entry level cameras.
1. Tripod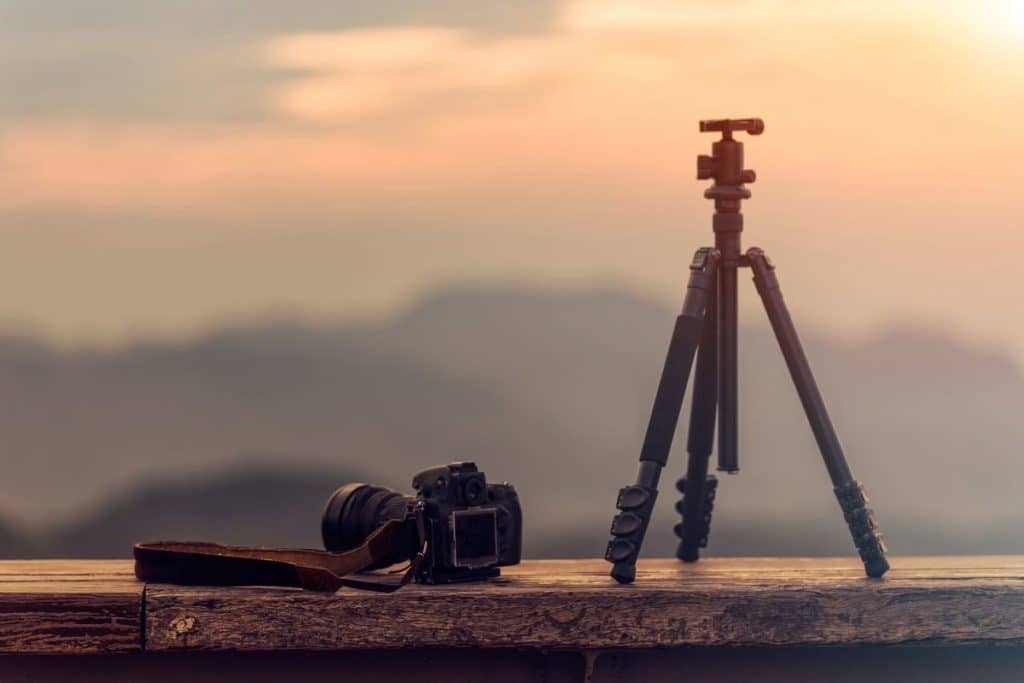 Tripod is one of the most essential Canon M50 accessories, when you want to level up your photography skills, especially in low light photography conditions. It comes in handy when you feel that you won't get nice sharp photos when holding the camera with your hands. Your hand may shake just a little and that will already leave the mark on the photo.
You will have a clear advantage when you want to shoot with any kind of camera setting. It will be beneficial when for example shooting portrait photography photos and aiming for sharp details. Also when shooting long range photos with telephoto lenses, which are already a bit heavier and need more steady hands to shoot sharp images.
Finally, it's almost impossible to shoot night photos without a tripod, because of the long shutter speed and ISO to get the right amount of light into the camera.
The camera itself is pretty light, so you don't need an extra heavy tripod to bear your camera. But when choosing a tripod, first you need to look at your comfort. At which height it's comfortable to shoot portraits, landscape, or any kind of photography type.
When choosing a tripod from online then measure the height from toes to eyes and also look for the weight and compactness. I recommend using the lightweight and budget friendly Velbon EX-430.
---
2. Additional lenses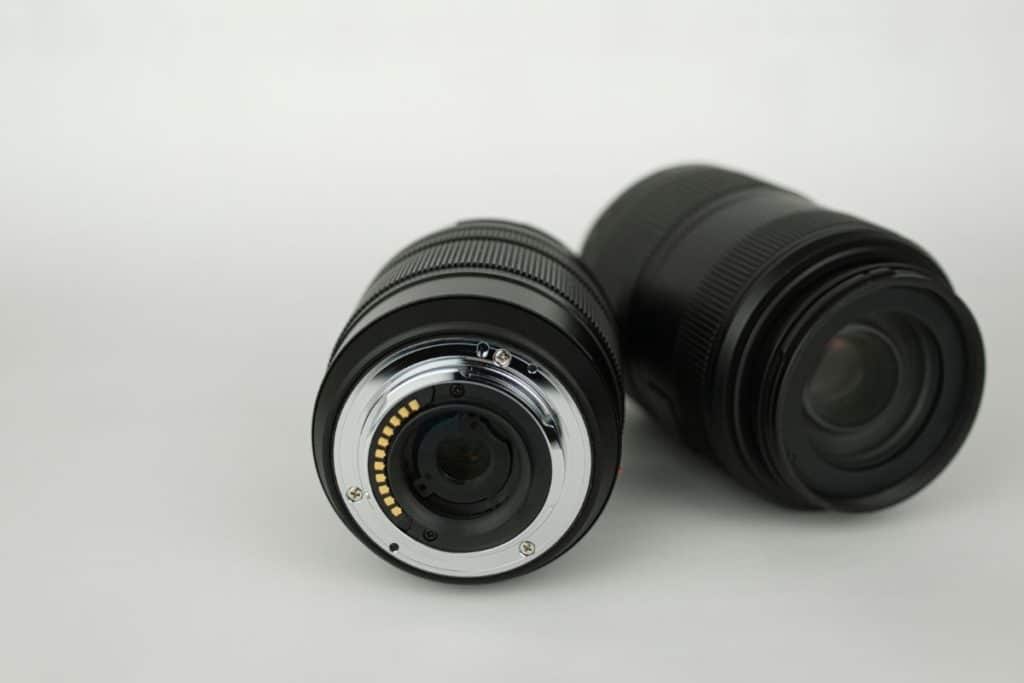 If you want to take photography more seriously, then acquiring new Canon M50 lenses is something inevitable. Luckily there are many varieties of lenses you can choose from, depending on which type of photography (or videography) you are more interested in.
Options are portrait, telephoto, wide-angle, macro, vlogging, low light and etc. Keep in mind that the camera can be mounted with EF-M type of lenses. Choosing a new additional lens comes down to your interest.
The most common is portrait photography. For that, you need to look for some specifications like aperture, focal length, and type of lens. For portraits, it's better to have a low aperture like f/1.4 to have a nice blurry background. Also, prime lenses (with fixed focal lengths) are better for especially close up portrait images. Good options are Sigma 30mm f/1.4 DC DN and Canon EF-M 32mm f/1.4 STM portrait lenses.
If you are still not sure about your photography interest or want to take photos here and there, then the best option would be all in one lens. With that, you have a focal length from close-ups to long range shots. The best option for the current camera is Canon EF-M 18-150mm all in one lens.
For more information about that topic, check out my article about Canon M50 lenses.
---
3. Filters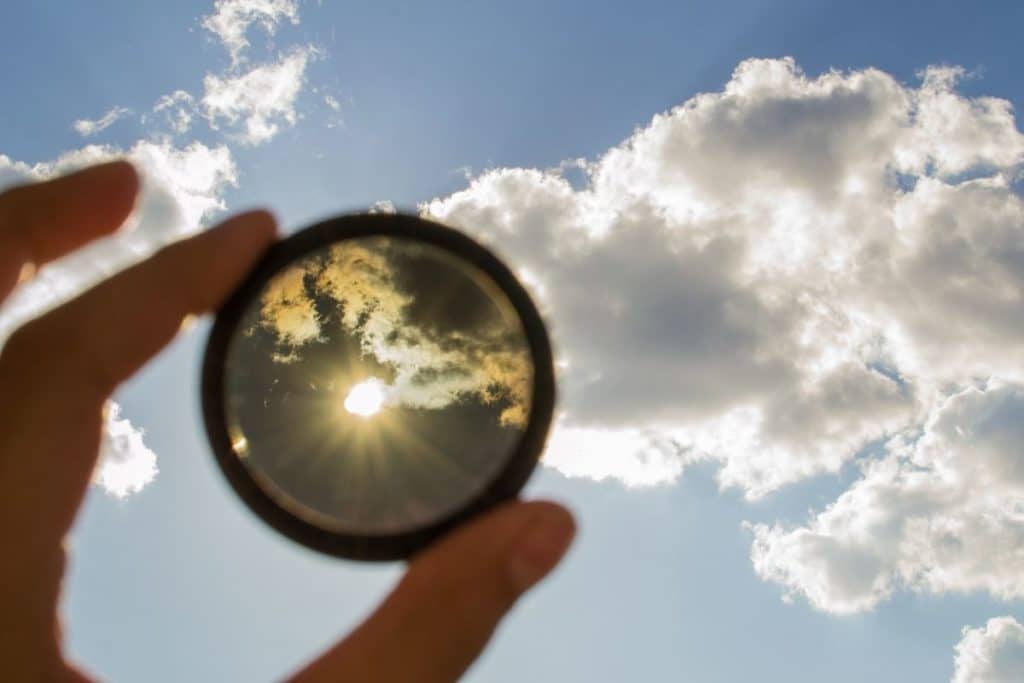 One way to give your photos a fresh look is to use filters like polarizers, UV, and neutral density. For example, you can see differences with filters when doing daylight shooting. Using them with harsh light is one way to avoid overexposed skies in your photos.
Depending on what you are looking for, there are several filter options to choose from. Most commonly photographers are looking for filters to get more colors out of the image when shooting during the day and when the sun is the highest. For example, without filters, the sky will be mostly all white without nice blue colors. A great Canon M50 accessory to add to your gear.
When choosing the right filter you need to check a few things first. Usually, filters are screwed right in front of your lens, so choose the right size (diameter). Also, you can choose from solid tones to gradually darkening filters. For example, for landscape photography, you can choose a filter where one side is darker (upper) than the other (below). So you will get a nicely exposed photo where the sky part is darkened a bit with a filter. You can check out some filters here.
---
4. Camera bag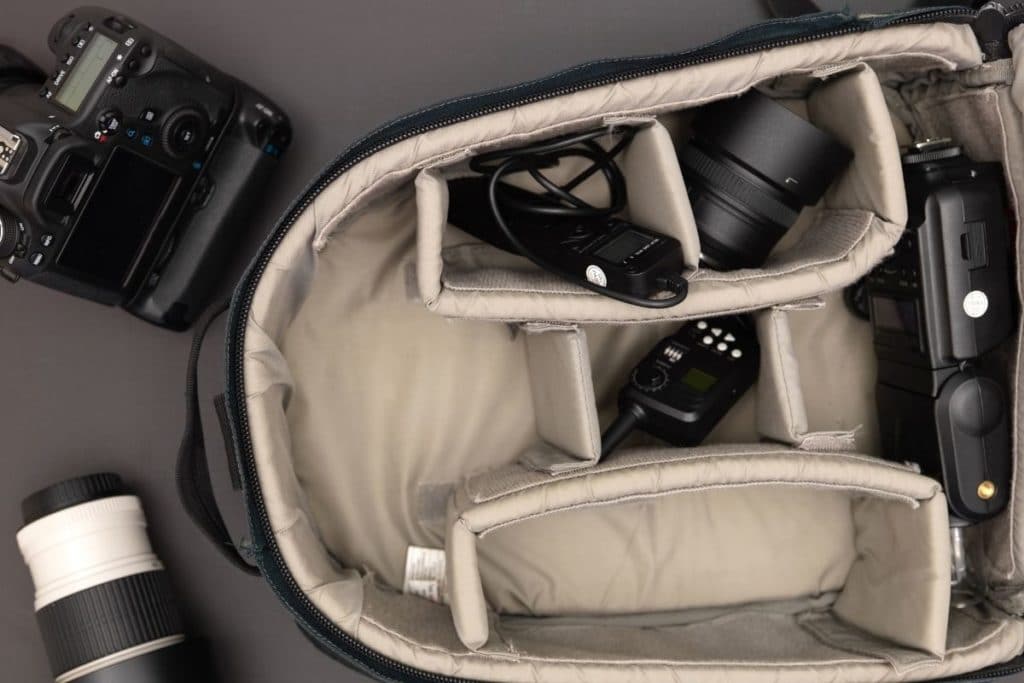 If you travel or move around a lot, then a bag for your camera is one of the Canon M50 accessories that you need to get. Even the smallest drop on the ground can cause huge damages for your camera.. So a camera bag with some supportive walls will take the killing hits if this kind of accident happens.
The first thing to look at when acquiring a camera bag is to see the design. How big must the camerabag be to fit your camera gear? Is there enough separate space for your main camera body and lenses? Is it easy to carry and take out your camera fast? Are there different pockets for smaller gadgets?
When you are at the beginning of your photography career, then you need a bag that fits conveniently your camera body and lens or lenses. In a small camera bag like Lowepro Adventura SH 120 II is enough room for your beginner gear.
But if you're having bigger camera gear with different lenses, tripods, and other Canon M50 accessories, then it's more convenient to get one bigger bag like Lowepro Fastpack PRO BP 250 AW III. There is enough space to fit additional lenses and even a tripod.
---
5. Gorillapod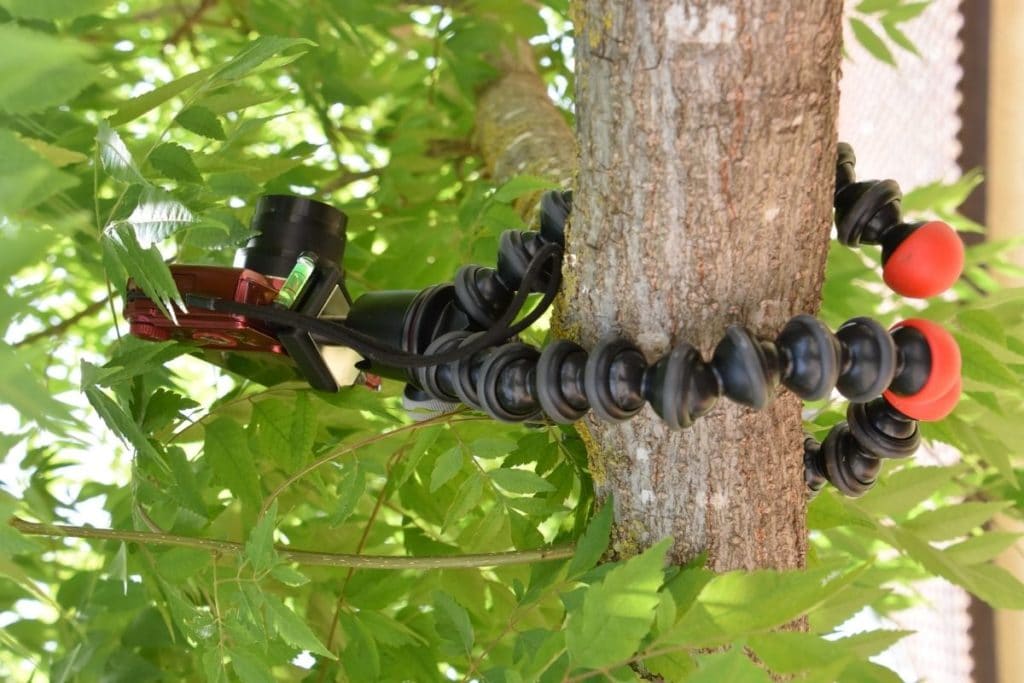 Gorillapod has the same function as a traditional tripod to shoot steady, however, it offers some additional opportunities to stabilize the camera. Gorillapod offers a high versatility to adjust the camera according to the environment. It's perfect with uneven ground.
The biggest advantages for gorillapods are weight, size, versatility, and price. It's widely used by vloggers as it fits everywhere without a big hassle. Also, you have many options to mount the camera on the ground steady and faster than a regular tripod.
There are different kinds of gorillapods from small to more advanced stabilization. I recommend using Gorillapod 1K, which is an excellent Canon M50 accessory. It's durable and flexible enough in any shooting conditions.
---
6. Lens Cleaner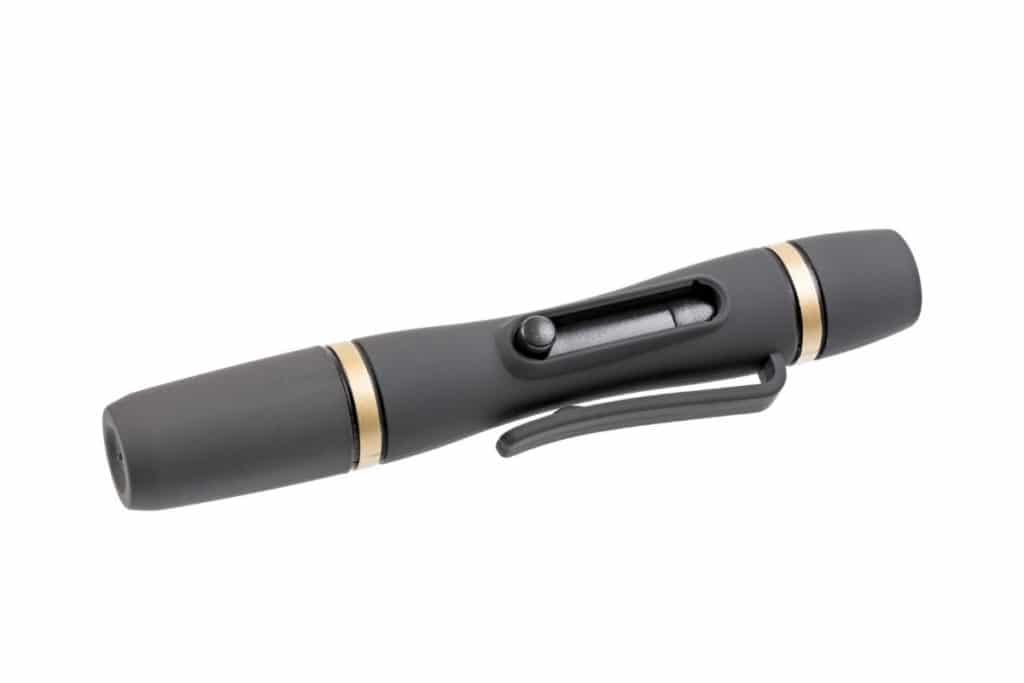 Everybody who has bought lenses knows that it's a huge damage to your wallet. You need to take care of your expensive lenses. Fingerprints, dust, or other particles on the lens screen will harm drastically your photo quality.
One of the most essential Canon M50 accessories is lens cleaners. There are different tools to remove fingerprints and brush off the dust. The most important task is to keep your lens screen as clean as possible.
A simple lens cleaner pen with a brush and fingerprint removal like LensPen NLP-1 is the most essential accessory in your Canon M50 gear to functional lens for years. Lenses can last for years, but if you don't take care of them you need to change them pretty often.
---
7. Bluetooth remote Shutter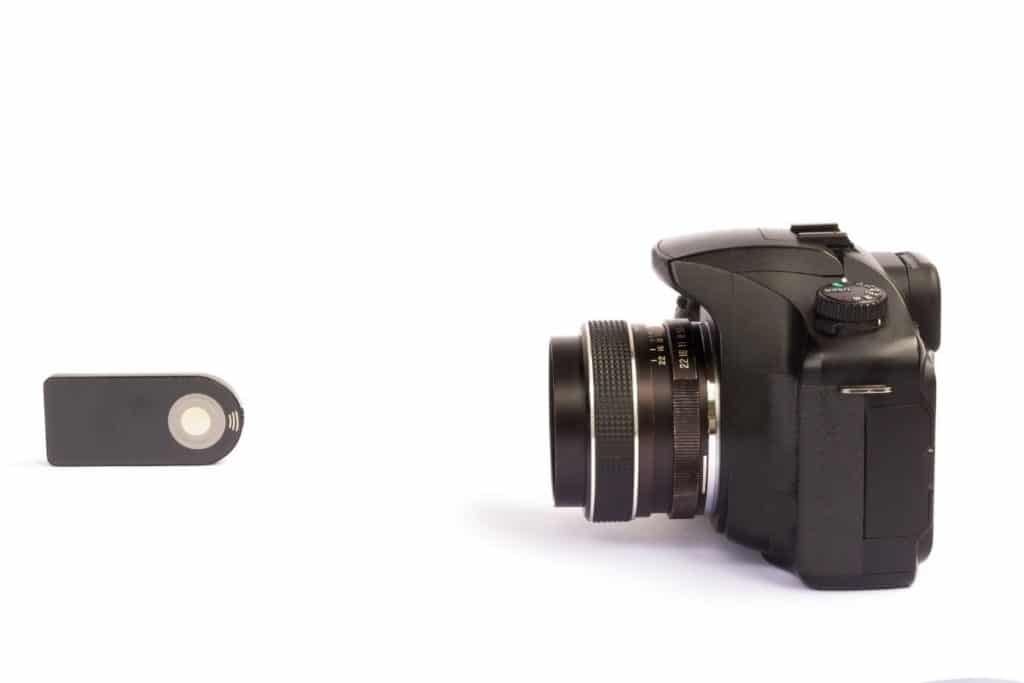 Even though the camera has a Canon Camera Connect app for the same reason, then this small device will be beneficial for more comfort and convenience. The BR-E1 remote is connected via Bluetooth and it would be a great addition to Canon M50 accessories because it's small and lightweight.
The remote shutter is used mostly for two reasons. Firstly with a remote, you can avoid shutter release shake, which causes blurry images. Most necessary you will use itwhile shooting in really low light or during night photography. Then due to the low aperture and shutter speed, you need your camera steady as a rock.
Using it for self portraits is another reason why it's used widely. Thanks to the small size you can hide it fast from your self portrait. You just need to set the timer for example two seconds and you have time to put it in your pocket and take the pose.
---
8. Flash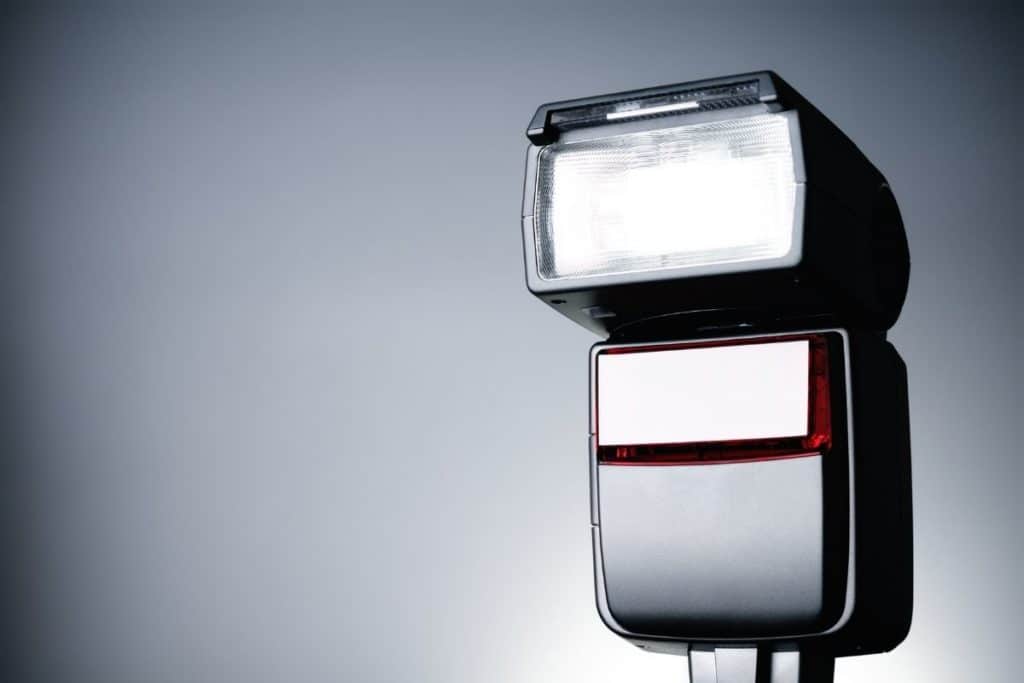 If thinking of more portrait photography then additional flash could be essential accessories for Canon M50. Even though the camera has a built in flash, then it still isn't for high level photography.
Additional flash is an essential Canon M50 accessory when you don't have enough light. For example, shooting indoors or when there isn't much light around the environment.
For the first flash for Canon M50, I recommend budget friendly Neewer TT560 flash. This high quality flash can be easily mounted on the top of the camera and does it work perfectly.
---
9. Lens protector glass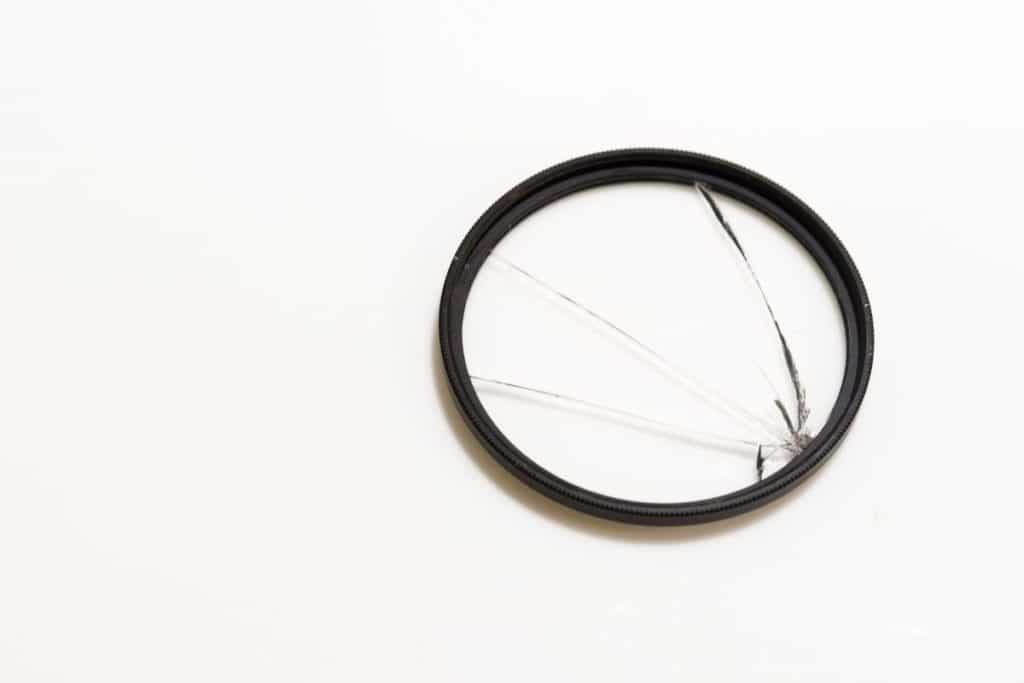 As already mentioned then lenses can last years when you keep them well. One part of the lens that gets the most damage is the front glass. Unwanted scratches, dust, or fingerprints can be avoided by lens protector glass.
These are screwed at the front of your lens like filters, but they won't do any effect. It's just for protecting your glass. This Canon M50 accessory is recommended to use when you have expensive lenses. Things can happen and even a slight scratch on the glass will be seen in photos and then it's useless.
Protector glasses are mostly cheap and would be a rational investment to ensure that your camera will be safe in different environments.
---
10. Microphone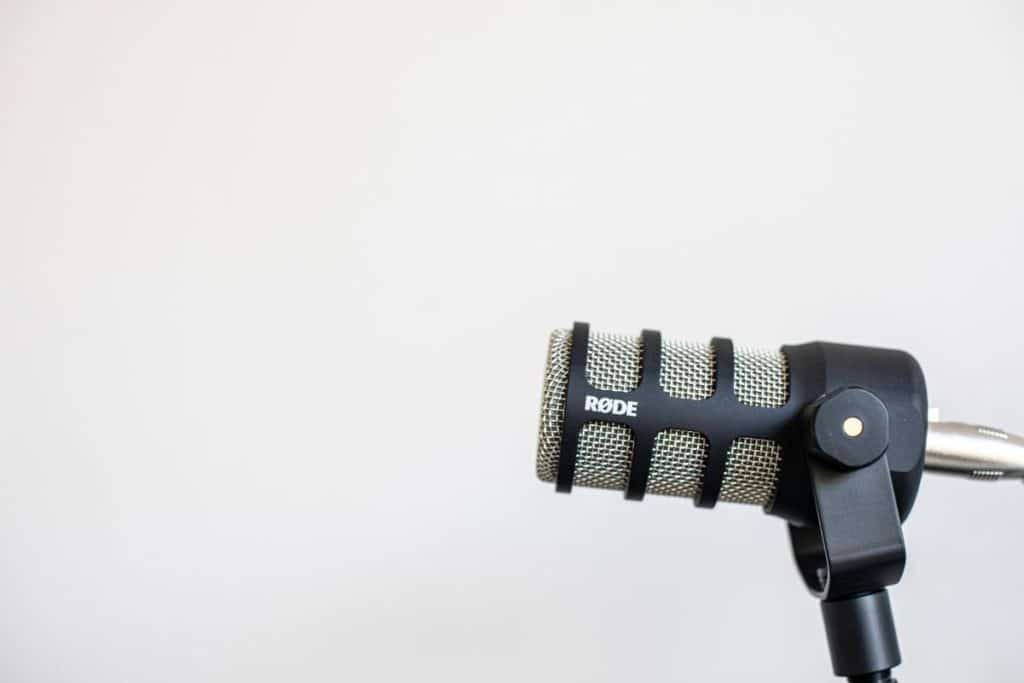 Canon M50 is also widely used for videography due to features like 4K video and vari angle touchscreen. A perfect camera for starting videographers. With a mic input, you can connect your camera with several external microphones.
One of the first Canon M50 accessories you have to get when thinking of a vlogging career. A few options are Rode VideoMic Pro+ and Rode VideoMicro Ultracompact.
---
11. Extra battery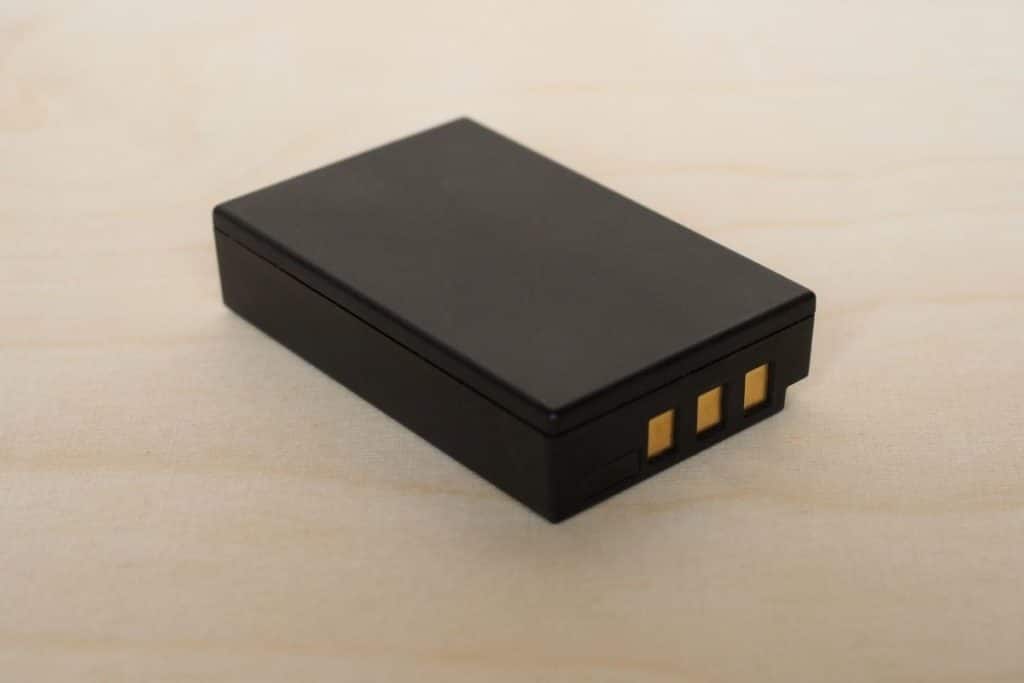 One of the biggest weaknesses of the Canon M50 is its battery life. It lasts about 230 shots per one charge so it's essential to acquire an additional battery for your camera gear. It would be pretty frustrating if the camera dies in the middle of a photoshoot.
The best option would be the original Canon LP-E12 battery, but it's also compatible with third party companies like Duracell. Make sure the battery type is LP-E12 to connect it with your camera.
It's one of the uttermost Canon M50 accessories that you need to get when already buying a camera itself. Just an additional battery is enough to go shooting without fear of getting a dark screen.
---
12. Fast SD card
A memory card for your camera is no brainer, otherwise, you won't be able to save photos. But every memory card doesn't have the same benefits. The most common things to look at are the memory size and how fast it is.
When the memory size is clear, the more gigabytes you have the more space you will have on the card. About memory card speed, it depends on what you shoot. There are two aspects: reading and writing speed. If you have large files like 4K video, then with a faster card you will for example load data to your computer with less lag.
Also, keep in mind that the exact camera is compatible only with SD cards. If you are a regular photographer then at the beginning SanDisk Extreme Pro 32GB SDHC UHS-I Card with memory size and speed is more than enough.
---
13. Memory card reader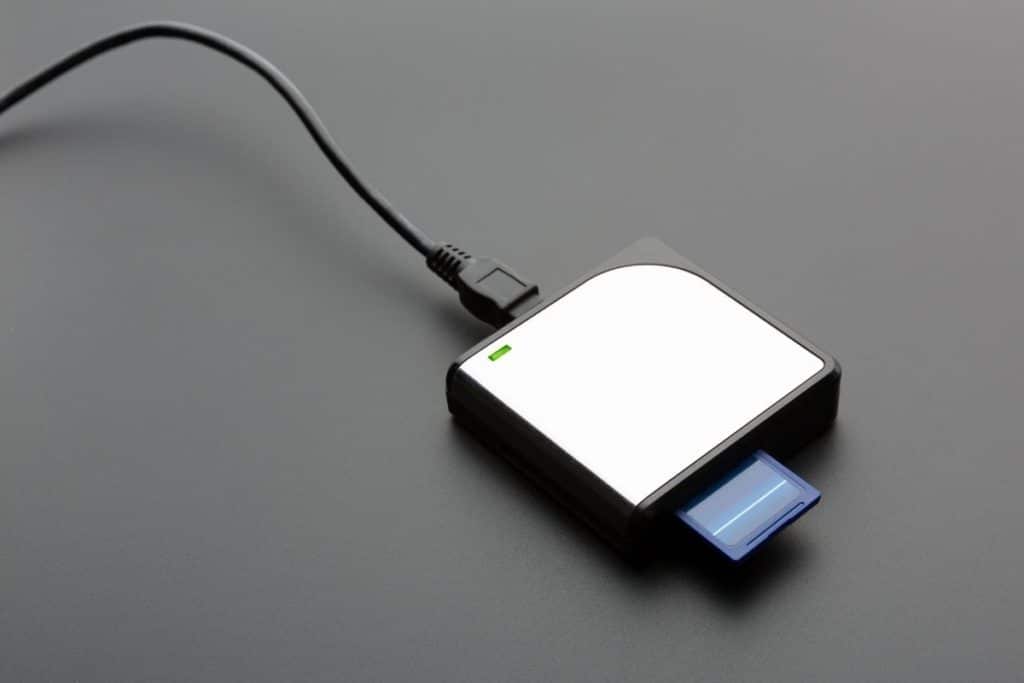 Even though the camera has an app that is connectable via Bluetooth with your phone, it's more comfortable to have a memory card reader. You just need to pull out your camera memory card, connect it with a reader and finally plug it into your computer. Then you can start editing your masterpieces.
It's one of the most used Canon M50 accessories and essentials you need for a fast workflow. Memory card readers can also be extremely minimalistic and compact, which fits easily even on your smallest camera bag. I recommend using the reliable SanDisk ImageMate PRO USB-C Multi-Card Reader. It works with SD, micro SD, and CompactFlash cards.
---
14. Strap
If you are on the move all the time and don't have time to set up a tripod every occasion then a strap will be an essential Canon M50 accessory on your camera gear. You will get a regular strap with a camera body, that is simply made for carrying your camera around the neck.
But if you are more on the move all the time then also I recommend acquiring a wrist strap. PEAK Design Cuff Camera Wrist Strap is comfortable around your wrist and you can feel safe when you accidentally lose a grip on your camera.
---
Conclusion
It's a great camera for both video and photography with tons of available Canon M50 accessories to choose from. Hopefully found some additional gear from this list, that will upgrade either your workflow, comfort, or even photo quality. Also, check out my quick Canon M50 review to get more insights into this great entry level camera.
---
PIN IT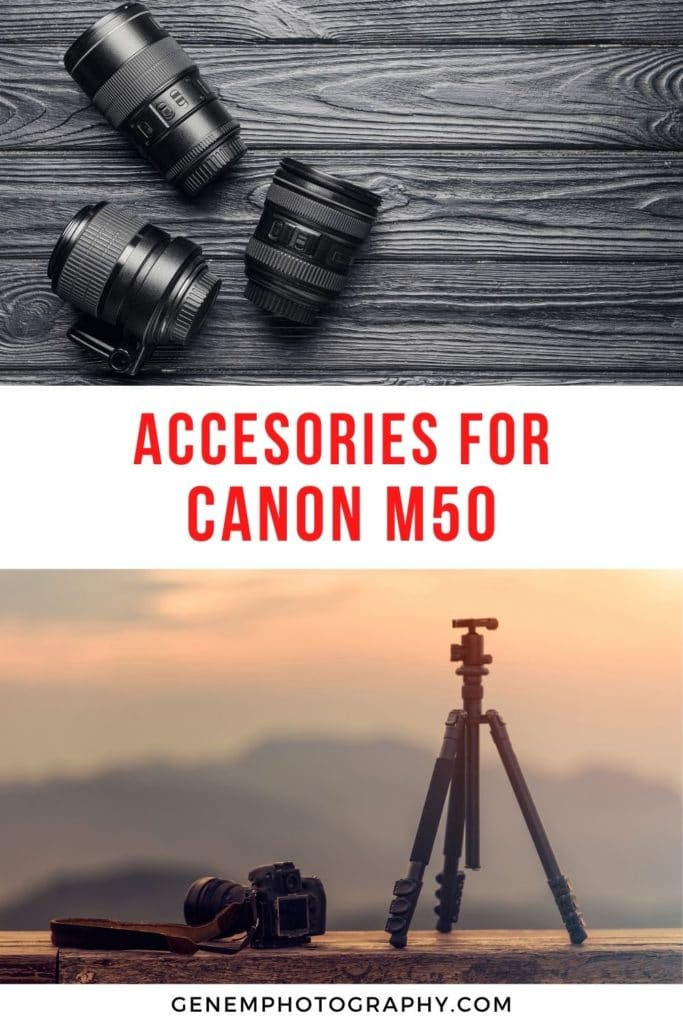 ---
Recent posts about Photography: