A mirrorless camera Canon EOS M50 is perfect for beginner photographers. With dual-pixel AF (autofocus), 4K video, and DIGIC 8 processor it's a great option for an entry-level mirrorless camera.
What you can find from this Canon EOS M50 review? Main specs for M50, about the body and design, performance, suitable lens options and accessories, and how Canon EOS M50 fits for photography and video.
Canon M50 Specs
Sensor: 24.1 MP, APS C sensor, 22.3 x 14.9mm
Image: DIGIC 8 processor
ISO range: 100 to 25.600
Shutter Speed: 1/4000 sec. to 30 sec.
Viewfinder: OLED EVF, 2.36M-dot
Max Pixels: 6,000 x 4,000
Max Video: 4K UHD 3840 x 2160 at 25 fps
Max burst: 10fps
LCD: vari angle touchscreen, 7.5 cm (3.0"), ratio 3:2.
Wireless: WI FI, Bluetooth, NFC
Canon EOS M50 Body and Design
Mirrorless camera Canon EOS M50 is light with a weight of 390g (battery and memory card included). The dimensions of the camera are 116.3 x 88.1 x 58.7mm.
The Canon camera is built up as a beginner-friendly way. On the top is the shutter-release button, rolling shutter, mode dial, multi-function, and movie shooting button. On the LCD side are AE lock, AF points selection, info button, quick control buttons, playback, and menu button.
Thanks to the Canon EOS M50 vari angle touchscreen it's easy to shoot in any angle and even for a selfie. Also, it has a built-in electronic viewfinder for regular shots. It has interchangeable lens capability. The standard lens for the camera is 15 – 45mm f/3.5 6.3.
Overall it is light, easy to use (beginner-friendly), and doesn't take much space in the bag.
Shooting and performance
Canon EOS M50 24.1 MP APS C sensor offers clean images in pixels 6000 x 4000.
Focusing has been made easy thanks to the dual pixel autofocus. The dual pixel CMOS AF has three modes: face detection AF, zone AF, and one-point AF.
With the DIGIC 8 image processor, it's possible to shoot up to 10fps in Single AF mode. In Servo AF mode it's 7.4fps. A really good number for a beginner's camera.
Thanks to the built-in Image Stabilization (IS) system helps photographers more easily avoid blurry images.
Also built-in lightning is a good friend for photographers when shooting in low-light conditions.
The battery life of the entry level camera is approximately 235 shots. Which is one of the weakest indicators of the camera's performance. It's recommended to have a spare battery.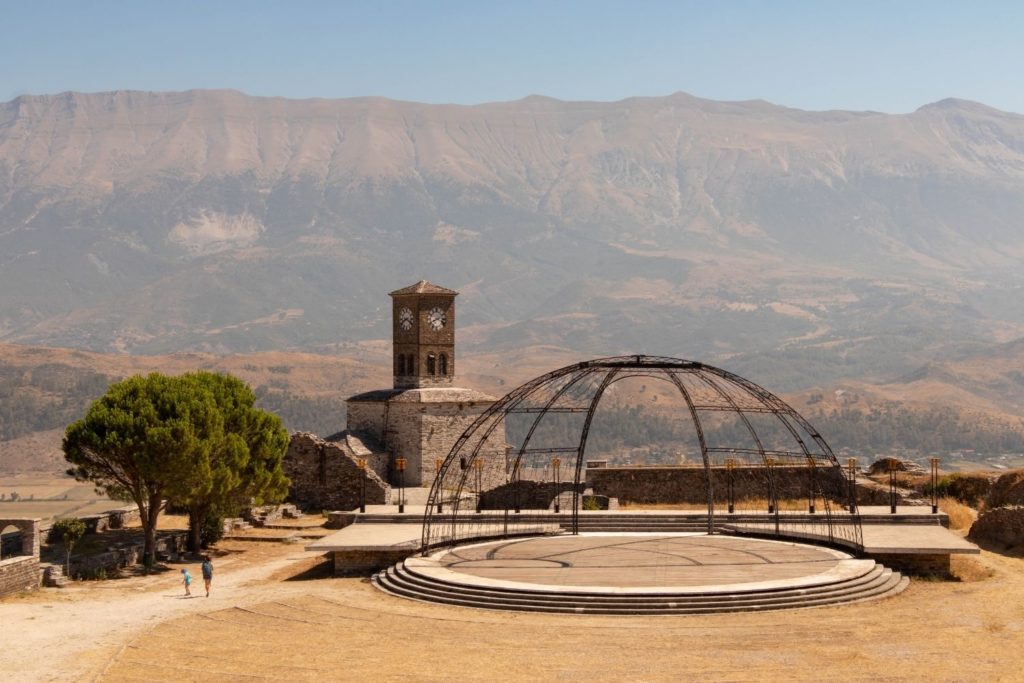 Low Light Performance
The camera does a great job when the light conditions aren't the greatest. It depends hugely on the ISO settings and the lens itself. But after all, when using the right techniques to shoot low light and even without a flash, you will get photos without much noise. Here are some simple tips to shoot low light.
Check the ISO settings
Firstly you need to check the ISO settings. When you have less light, the camera automatically sets your ISO to the highest number to get the light to the camera as much as possible. It sounds like a fair move from a camera, but it also comes with a big minus.
Higher ISO also equals more grainy noise. Anything that goes over ISO 1000, has some effect on the image with some noise. So keep the ISO below that.
Even if the photo appears a bit dark at first (because of lower ISO), then it can be easily adjusted with some post processing software. Here is an article about low light photography without a flash to learn more about the topic.
A lens with a low aperture
Using the right lens is also an influencing factor when shooting in low light conditions. The main thing to look at is aperture, also known as the f-stop number. The Canon M50 has a standard lens that has a minimum aperture of f/3.5. It's not the worst, but there are much better options than this.
It's recommended to add another lens to your camera gear. Aperture f/2 or lower is a great lens for shooting low light conditions. Usually, these are prime lenses and a bit more expensive. But the lenses for M50 tend to be more budget friendly and don't break your bank. In the next chapter, you will get a better overview of the lenses for Canon EOS M50.
Lenses for canon eos m50
As already mentioned the Canon EOS M50 has the option for interchangeable lenses, which is a must to have for any camera. The standard lens is EF M15 – 45mm f/3.5 – 6.3. It's good as a starting lens for that camera and you will get better shots for portraits or wide-angle landscape.
If you are already growing out from a standard lens, then it's a good time to look for alternatives. Lenses are made for different occasions, depending on what the shooting aims are. Is it macro, portraits, or long-range landscape photos.
Check out the best lenses for Canon EOS M50.
Portrait lenses
For portrait photography, it has two main types: zoom lens and prime lens. The main differences between them are focal lengths. As the name says then with a zoom lens you have adjustable focus and with prime, you have fixed focal length. For better portrait quality, pro photographers would suggest prime lenses. The only cons for those are that they are more expensive and you have only one focal length.
For the mirrorless camera you have multiple options to choose between portrait lenses. For a beginner photographer, I would suggest a budget-friendly (but quality for the price) Sigma 30mm f/1.4 DC DN lens.
Landscape lenses
Again landscape has many options and usually, pro photographers have variations of lenses for different conditions. But what are the main types of landscape photography lenses?
Wide-angle lenses – These are popular in landscape photography because they allow you to shoot a large range of views. Focal lengths are usually 14 – 35mm.
Standard Zoom lenses are used in a landscape because it gives a more similar view to the human's eye. Lenses range between 24 – 70mm.
Telephoto lenses are used for long-range landscapes, which usually range between 70 – 200mm. These are pretty heavy and expensive.
Sigma lenses
One of the most popular producers for lenses is Sigma. They have lenses for several camera companies. A lot of variations of focal lengths for portraits, landscapes. They are mainly used due to the price and quality ratio. So it would be a thinking point when choosing a new lens as a starting photographer.
TOP 3 Lenses for Canon EOS M50
There are a couple of lenses to choose from. But what are the best lenses? Well, it depends widely on what you want to photograph. Here are some options and what I think you need to add to your camera gear.
Best Lens for Portraits
The best lens for portraits is Sigma 30mm f/1.4 DC DN. As mentioned above, Sigma produces high level lenses for third party companies. A prime lens with a low aperture is an ideal partner when you want to get out more from your portrait photography. The quality of what you get from this price is exceptionally bargain.
Best All-around Lens
The best all-around lens is Canon EF-M 18-150mm f/3.5. It's a very reasonable choice when you're not sure about what to shoot or what is the best lens for you. With its wide focal length (18-150 mm) you can shoot close range city photography and even zoom out to capture wildlife.
Ideal lens for your camera, when you are "one lens shooter". Does loads of work and captures a wide range of perspectives. If going on a trip and you can carry only one lens, then I would go with that.
Best vlogging Lens
The best vlogging lens is Canon EF-M 22mm f/2 STM. With some camera perks that it's important for video, it's also widely used by beginner vloggers. This lens is essential to add your vlogging gear. With a small pancake design, it's super easy to carry around and make videos on a go.
With wide angle capability, it is the most reasonable choice for making videos. You can shoot yourself a hand holding the camera or doing a simple scene behind the table with a mounted tripod.
Canon EOS M50 Accessories
Setting up as a photographer, the camera kit doesn't end up owning just a camera and lenses. For better shooting or handling it's necessary to have some accessories.
Tripod – It's one of the first accessories you should look at. If you try to shoot in low-light, stars in the night, or your hands shake a lot. You will see the need there. So it's impossible to shoot sharp photos at a longer shutter speed without a tripod.
Camera bag – If traveling or just moving around you could get deflections to the camera if just put it in the bag with other stuff. When you move around with a camera, then a safe bag for transport is essential.
A spare battery – The battery life isn't good. A spare battery will be beneficial when being away longer without the option to recharge the battery.
Microfon – It's meant for videos or vlogging. It also have a mic input, so for better sound quality, you can add a microphone.
Flash – It has a built-in flash, but it isn't the best for professional photoshoots. Adding flash will save the shooting.
Read more: Canon EOS M50 accessories.
Canon EOS M50 for Photography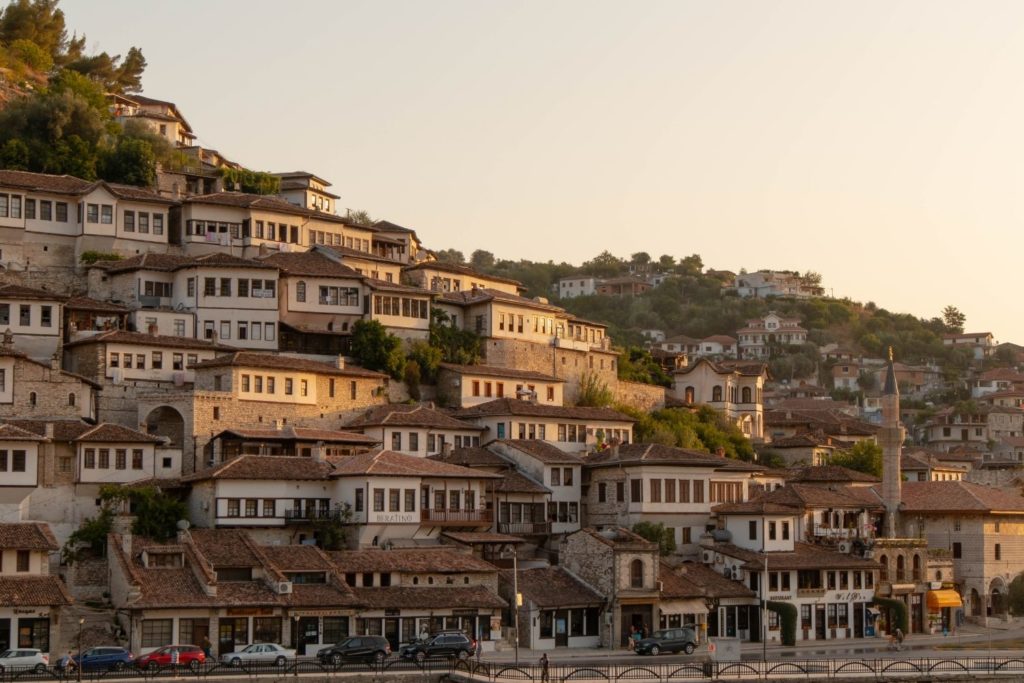 Canon EOS M50 24.1 MP APS C sensor and DIGIC 8 image processor are pretty decent indicators for a beginner's mirrorless camera. Making sharp photos has been made easy thanks to dual pixel CMOS AF system and standard lens EF M 15 – 45mm image Stabilization.
It has all the needed features to kick start with photography. All you have to do is to learn new skills and how to use the camera with all the buttons. Also, photo files can be exported to RAW files, which is better for post-editing.
Canon EOS M50 for Video
A big advance to this camera is that it's with 4K video. It's not the highest level, but it's there. A vari angle touchscreen is also a key feature for vlogging. But if looking for a camera more for videos than photography, then there are better options for this money. Firstly, 4K video has a 1.6x crop. It means it doesn't show the full angle, but it's cropped. For videos, it's more reasonable to use 1080p quality. But after all, for the price, it has great capabilities for both photos and videos.
Canon EOS M50 price
The camera itself is an entry level camera for beginners who are eager to start their photography career. The price for this small, but powerful Canon EOS M50 is more likely extremely affordable for anyone.
With the features and quality the camera offers, the prices tend to start from 1100 dollars (1000 euros). But this camera comes with a kit lens that is even below 750$ (660 €). It's quite a bargain deal, that it's perfect for your first camera.
Should I Buy a Canon EOS M50?
The Canon EOS M50 is great for an entry-level camera. It's still one of the best beginner's cameras for backpacking, blogging, traveling, or just as the first camera. The main pros for this camera are dual pixel CMOS AF, DIGIC 8 image processor. The main cons are that 4K video isn't the best for videos. But for sure it has the capabilities to kick-start your photography career as a professional or hobby enthusiast. All you need to do is to learn new skills as a photographer.
---
PIN IT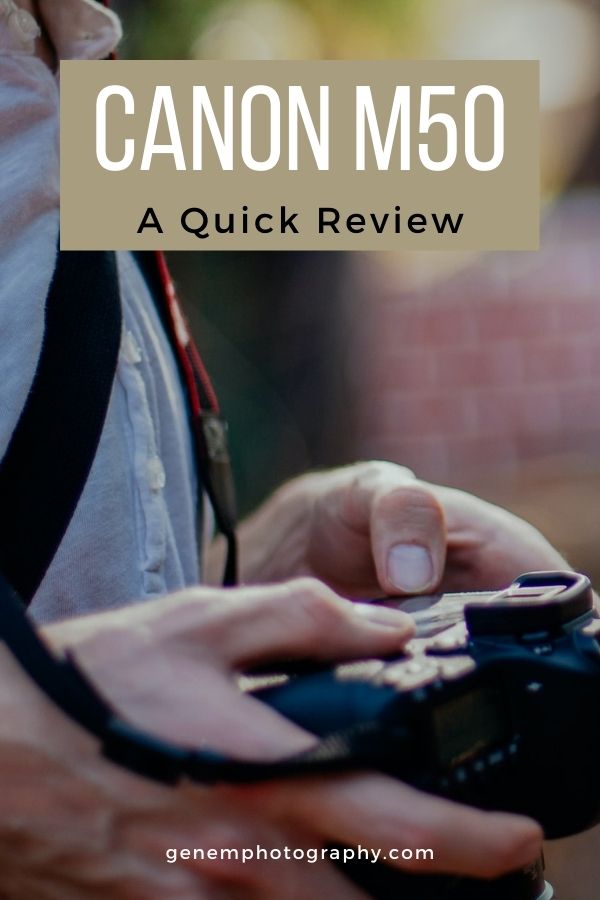 ---
Recent posts: