The Canon EOS M50 is a compact and powerful mirrorless camera released by Canon in 2018. This camera is part of Canon's M-series line of mirrorless cameras and is designed to be a versatile tool for photography and videography.
With its 24.1-megapixel sensor, fast autofocus system, 4K video capability, and flip-out touchscreen LCD, the Canon mirrorless camera is a powerful and easy-to-use camera suitable for various applications.
Whether you're a professional photographer, videographer, or amateur looking to take your photography and videography to the next level, it's an excellent choice.
In this Canon EOS M50 review, we will seek its key features, build and handling, and performance and explore where to use it.
Disclosure: This article features affiliate links, including Amazon.com. If you decide to buy through one of these links, I'll earn a small commission at no extra expense to you. For more details, please see my disclosure policy.
---
Canon EOS M50 specifications
Sensor: 24.1 MP, APS C sensor, 22.3 x 14.9mm
Image: DIGIC 8 processor
ISO range: 100 to 25.600
Shutter Speed: 1/4000 sec. to 30 sec.
Viewfinder: OLED EVF, 2.36M-dot
Max Pixels: 6,000 x 4,000
Max Video: 4K UHD 3840 x 2160 at 25 fps
Max burst: 10fps
LCD: vari angle touchscreen, 7.5 cm (3.0"), ratio 3:2.
Wireless: WIFI, Bluetooth, NFC
Dimensions: 4.6 x 3.5 x 2.3in / 116.3 x 88.1 x 58.7 mm
Weight: 13.7 ounces (387 g).
---
Key features
The Canon EOS M50 is a versatile and compact mirrorless camera that is designed to meet the needs of most beginners and hobby photographers. Here are some of its key features:
24.1 Megapixel CMOS sensor: It has a 24.1-megapixel APS-C CMOS sensor that produces top-notch images with remarkable sharpness and clarity, even in situations with insufficient lighting.
Dual Pixel CMOS AF: The cutting-edge autofocus system utilizes Dual Pixel CMOS AF technology, offering speedy and precise autofocus performance, mainly when using Live View mode.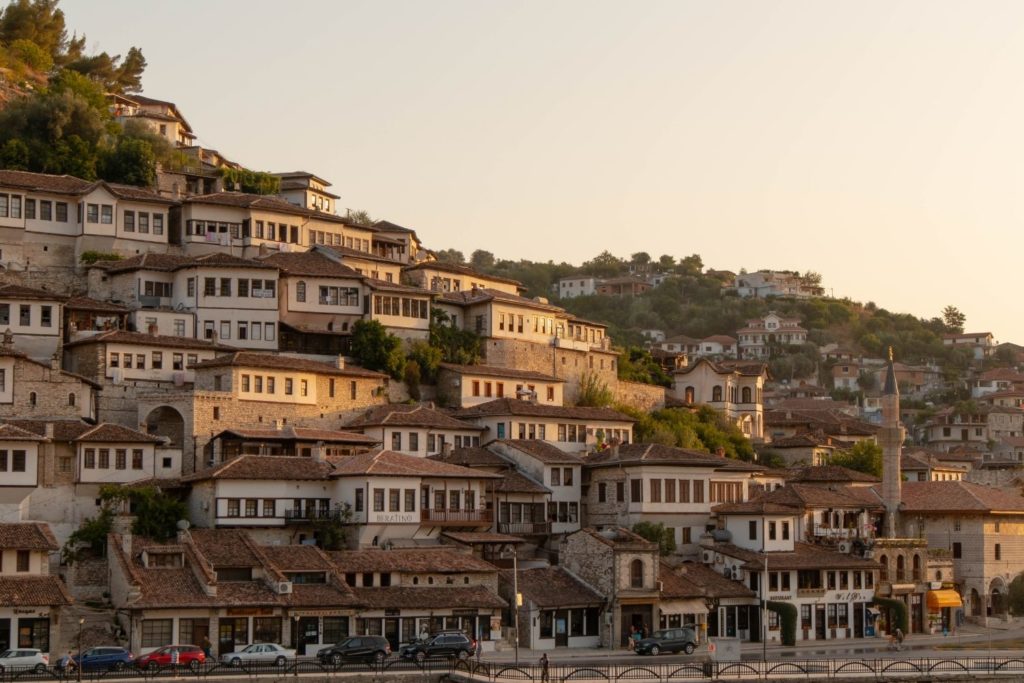 4K Video Recording: The Canon EOS M50 can capture 4K video at 24 fps and Full HD video at 60 frames per second. It also has Canon's Digital Movie IS feature, which aids in minimizing camera shake while filming.
Vari-angle touchscreen LCD: It has a 3.0-inch vari-angle LCD touchscreen that can be adjusted and rotated, enabling users to capture shots from different viewpoints and angles. It also has a touch and drags autofocus function, allowing quick and effortless focal point selection.
Built-in Wi-Fi and Bluetooth: The Canon EOS M50 is equipped with Wi-Fi and Bluetooth connectivity, allowing easy transfer of photos and videos to a smartphone or tablet. Additionally, it can be remotely controlled using the Canon Camera Connect app.
Electronic viewfinder: The camera has an electronic viewfinder with a resolution of 2.36 million dots, which delivers a sharp and precise view of the subject, even in sunny conditions.
Creative Assist: The Creative Assist function of the Canon EOS M50 simplifies the process of modifying settings such as aperture, shutter speed, and ISO, enabling users to experiment with various configurations and attain their preferred outcome.
Compact and Lightweight Design: It's a remarkably lightweight and compact mirrorless camera, making it a convenient device to carry anywhere. It is considered one of the most compact mirrorless cameras available.
Overall, the M50 is an exceptionally proficient and adaptable camera with many features and functionalities for still photography and video recording. Its compact size and advanced autofocus system make it an ideal selection for novices and even some experts.
---
Body and handling
The Canon EOS M50 is a mirrorless camera with a robust, comfortable design that is lightweight and effortless to manage. Constructed with a combination of materials, such as polycarbonate resin, glass fiber, and magnesium alloy, the camera's body is compact and durable, ensuring a solid and sturdy feel.
The M50 has a comfortable grip and offers a secure grasp, even when using the camera for extended periods. The grip's surface is coated with a rubberized material, which provides a non-slip grip, making it easier to maintain a steady hold on the camera. The camera's control arrangement is also thoughtfully designed, with most controls placed within easy reach of your right hand.
The M50's standout feature is its LCD touchscreen, which is fully articulated and enables capturing from various angles, such as high and low angles, and even for selfies and vlogging. The bright, clear, and responsive screen makes navigating through the camera's menus, adjusting settings, and reviewing images and videos effortless.
The camera has an electronic viewfinder (EVF) built into the camera and offers a high-quality view of your surroundings. The EVF is beneficial when shooting in bright sunlight when viewing the LCD screen may be challenging. With a high resolution, the EVF provides a clear and precise preview of your image.
To summarize, the Canon EOS M50 is an ergonomic and robust camera that is both easy to use and comfortable to handle. With its lightweight and compact body, it is an ideal option for photographers and videographers who need a portable camera they can take on the go.
---
Performance
One of the key features of the M50 is its Dual Pixel CMOS AF system, which provides fast and accurate autofocus performance for both stills and video. This system covers a wide frame area, making it easy to track moving subjects and achieve sharp focus even in low-light conditions. Additionally, the camera has an eye-detection autofocus feature that makes capturing portraits with a sharp focus on the subject's eyes easy.
It also has a fast continuous shooting speed of up to 10 frames per second with autofocus tracking, which makes it ideal for capturing fast-moving subjects such as sports or wildlife. The camera has a 4K video recording capability at 24 frames per second, delivering high-quality footage with excellent detail and color accuracy. The camera also has a fully articulated touchscreen LCD that can be tilted up and down, making it easy to shoot from various angles.
Regarding image quality, it delivers excellent results with its high-resolution sensor and DIGIC 8 image processor. The camera produces accurate colors, good dynamic range, and minimal noise, even at high ISO settings. The camera's RAW files also have plenty of detail, allowing for greater flexibility in post-processing.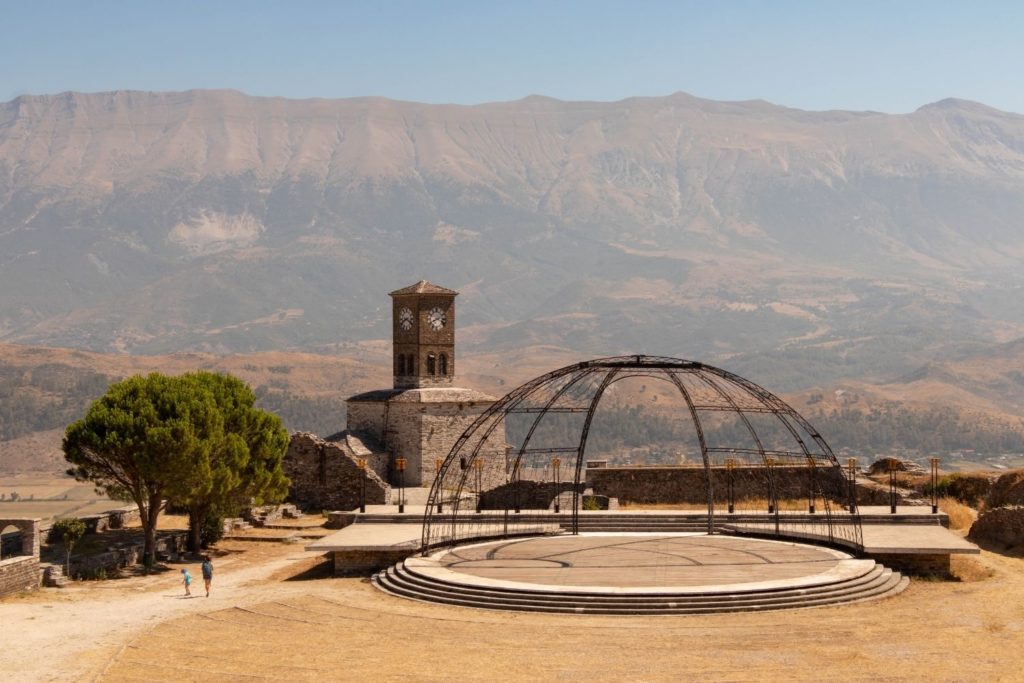 One of the disadvantages of the Canon EOS M50 is its poor battery life. Approximately, you can take 235 shots with one charge. It's not so good, so carrying around at least an additional battery is always better.
Overall, the Canon EOS M50 is a well-rounded mirrorless camera with excellent performance and image quality. It is ideal for beginners and intermediate photographers who want to improve their photography game.
---
Lenses for Canon eos m50
The camera uses the Canon EF-M lens mount, designed explicitly for the company's mirrorless cameras. The EF-M mount is relatively new, so there are not as many lens options available compared to Canon's more established EF mount for DSLRs. However, there are still a variety of high-quality lenses available.
Read more: best lenses for Canon EOS M50.
---
TOP 3 lenses for Canon EOS M50
What is the best lens for Canon EOS M50? Well, it depends widely on what you want to photograph. Here are some options which I think you need to add to your camera gear.
Best overall lens
The Canon EF-M 32mm f/1.4 STM is excellent in low-light situations, making it a perfect choice for all photography and videography needs. Its versatile features make this lens a wonderful option that any photographer would be delighted to use.
The f/1.4 wide aperture of this prime lens makes it a favorite among portrait photographers, enabling them to shoot outstanding images with dreamy bokeh and blurred background effects. Moreover, its fast autofocus feature lets you quickly capture sharp, detailed photos while making minimal noise.
Best lens for portraits
The best lens for portraits is Sigma 56mm f/1.4 DC DN | C. Sigma produces high-level lenses for third-party companies; this one here is no exception. A prime lens with a wide aperture and a focal length of 56mm is an ideal combination to have a spark on your portraits. You wouldn't get a better bokeh effect from any EF-M lenses than this.
Best telephoto lens
Canon EF-M 55-200mm f/4.5-6.3 IS STM is a telephoto zoom lens ideal for capturing distant subjects such as wildlife. It has image stabilization and a relatively lightweight design, making it easy to carry around.
---
Canon EOS M50 Accessories
It's a versatile camera that can be enhanced with various accessories. Here are some accessories for the EOS M50 that will provide better shooting conditions or handling.
External Flash
The built-in flash is helpful in some situations but may not provide enough power or versatility for more advanced photographers. Adding an external flash can significantly improve your ability to control the lighting in your shots. Canon offers several compatible external flashes, such as the Neewer TT560 flash.
Extra battery
The battery life isn't good. A spare battery will be beneficial when we are away for longer without the option to recharge it.
Tripod
A tripod is essential for low-light photography or shooting with slow shutter speeds. Velbon EX-430 is a popular choice for the EOS M50 because it is lightweight and compact.
Remote Shutter Release
A remote shutter release can help take long exposure shots or avoid camera shakes using a tripod. The Canon Remote BR-E1 remote is compatible with the EOS M50 and provides a simple way to trigger the shutter from a distance.
Lens Filters
Lens filters can be used to add creative effects or to protect your lens from scratches or dust. Popular filters for the EOS M50 include UV filters, polarizing filters, and neutral density filters.
Camera Bag
A camera bag is essential for keeping your camera and accessories safe and organized while on the go. The Lowepro Adventura SH 120 II is a popular choice for the EOS M50 because it is compact and can hold the camera, lenses, and smaller accessories.
Overall, the Canon EOS M50 is a versatile camera that can be enhanced with various accessories. Whether you need to extend battery life, improve your lighting, or protect your gear, many accessories are available to help you get the most out of the camera.
Read more: Canon EOS M50 accessories.
---
Canon EOS M50 for video and vlogging
The Canon EOS M50 is an excellent camera for shooting videos and vlogging. Its compact size, flip-out touchscreen LCD, and 4K video capability make it a versatile camera that can produce high-quality video content.
One of the key features of video is its 4K capability. This camera can shoot 4K video at up to 24 frames per second, producing high-resolution footage perfect for YouTube, Vimeo, or other video-sharing platforms. The camera's dual-pixel autofocus system also ensures that your subject stays focused, even as you move around or change your shooting angle.
The Canon EOS M50 also has a microphone input, meaning you can use an external microphone to capture high-quality video audio. This is particularly important for vlogging, as good audio is just as important as good video quality.
Another great feature is its flip-out touchscreen LCD. This display can be rotated to face forward, making it easy for vlogging or other video content creation. You can see yourself on the screen while recording, which makes it easier to frame your shots and ensure that you are in focus.
Overall, the Canon EOS M50 is an excellent camera for shooting videos and vlogging. Its compact size, 4K capability, microphone input, and flip-out touchscreen LCD make it a versatile camera that can produce high-quality video content.
---
Canon EOS M50 price
It's an entry-level camera for beginners eager to start their photography careers. The price for this small but powerful Canon EOS M50 is exceptionally affordable for anyone.
With the camera's features and quality, prices start at 1100 dollars (1000 euros). But this camera has a kit lens that is even below 800 dollars. It's such a bargain deal that it's perfect for your first camera.
---
Should you buy a Canon EOS M50 in 2023?
In conclusion, the Canon EOS M50 remains a strong choice for photographers and videographers looking for a high-quality, versatile camera in 2023. Its 24.1-megapixel sensor, fast autofocus system, and 4K video capability make it a powerful tool for capturing stunning images and videos. Its compact size and flip-out LCD LCD make it easy for on-the-go shoots or vlogging.
The Canon EOS M50 also offers a wide range of shooting modes and creative filters, which can help photographers and videographers experiment with different techniques and styles. Its compatibility with Canon's EF-M lenses and accessories makes it easy to customize your needs.
While newer camera models may have been released since 2018, the camera's features and capabilities still hold up well in 2023. And with its affordable price point, it remains an excellent choice for those looking to upgrade their camera equipment without breaking the bank.
---
PIN IT
---
Read more about Canon M50: