Summer is for vacations, festivals, sports, and many other events. There are so many things happening that are worth capturing through the lens. You can try out countless summer photography ideas to expand your photography portfolio. Some of them are easy like shooting beach photos for Instagram, some of them are more advanced like shadow patterns on images.
A good thing about summer photography is that you only need your phone to shoot most of these ideas. But as always, if you have a camera, then you can expand your shooting options to almost limitless.
Use the advantage of long summer days and get some visuals that will last forever. Here are some creative ideas and tips to boost up your photography skills.
Ideas for Summer Photography
Here are a variety of ideas for your perfect summer photography. Get inspired and try out these captures by yourself.
1. Use Shadow Patterns
Using shadows in the right way can make a huge difference in captured photos. You can use that as a framing element, as a leading line in portrait composition, or using shadow patterns to give a new look to the image. It can be a shadow from leaves in portraits, a shadow from a bamboo roof, or anything else that looks attractive and would improve your summer photography composition.
2. Capture Summer Sports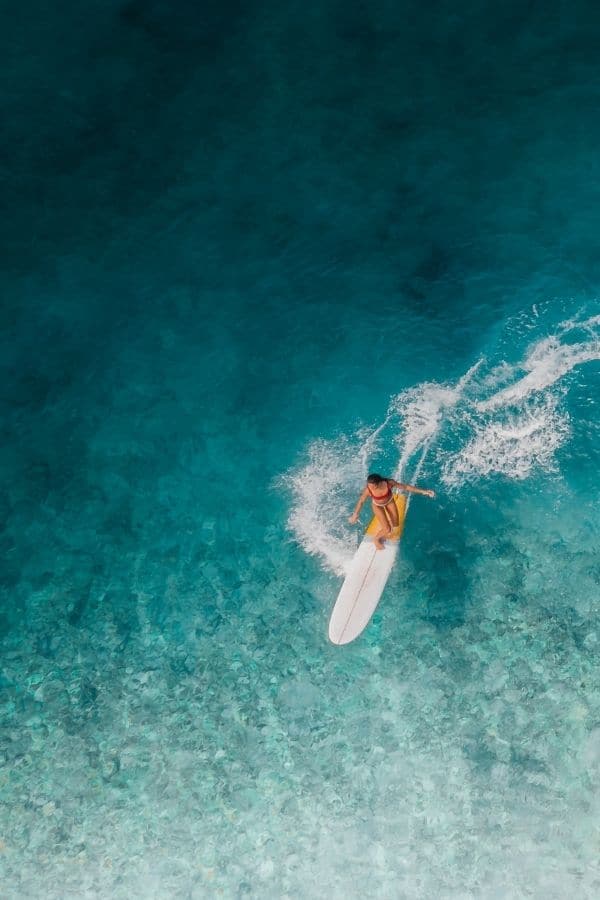 Try to shoot some kind of summer sports. There are many activities in the water to shoot like surfing, SUP boarding, and water skiing. Also on the beach there are several sports fields for volleyball, basketball, and beach football.
Including all kinds of sports events that are mostly held during the summer. Summer sports in motion will look great in any photo because you´ll see all the emotions, sweat, and joy through the lens.
3. Gelato in your Hand
What would be one summer without a taste of gelato? There are different ways to capture a photo with gelato. One way is to capture it as the main subject with blurred background, somebody poses with it, or a shot is taken at the moment when your subject "enjoys that cooling sweet".
4. Sunset Silhouettes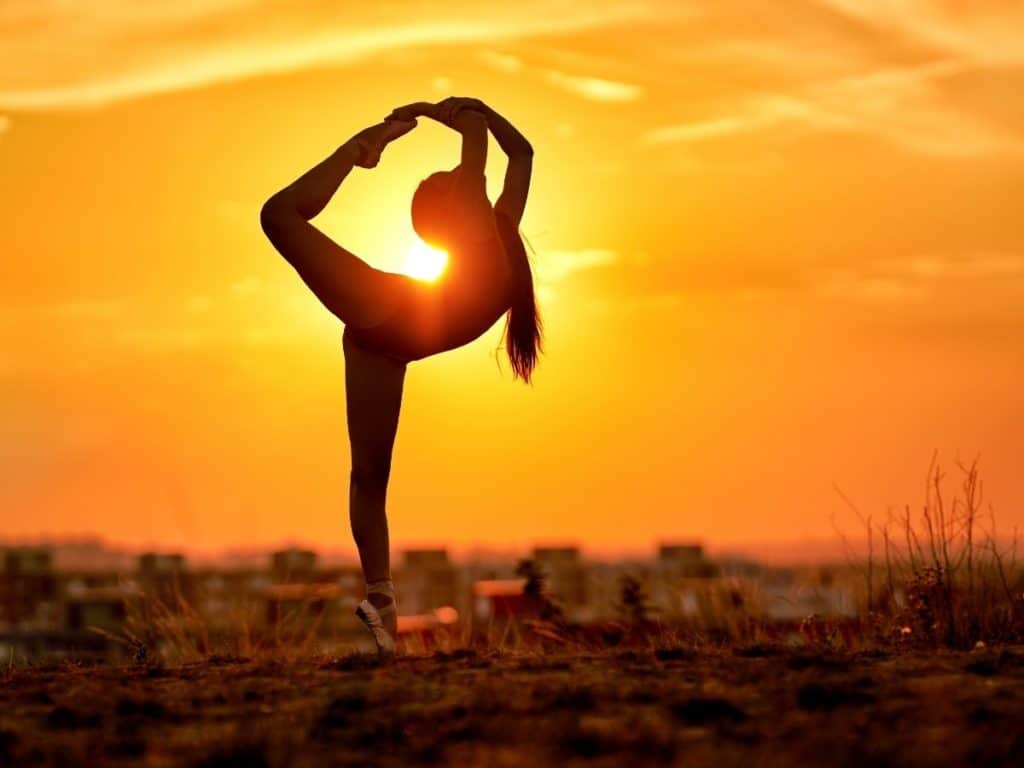 That summer photography capture makes sense if you have low light conditions. The best time for silhouettes is right after the sun has set. Then you can set your focus point on the lighter area and leave your subject in darker tones.
5. Colorful Buildings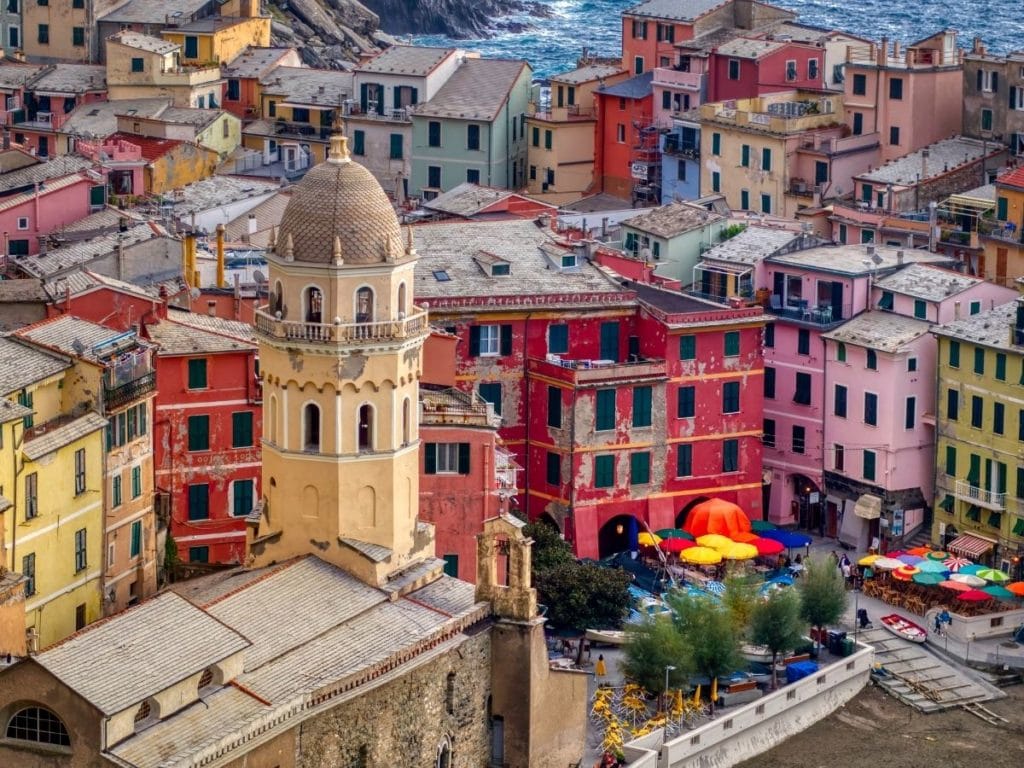 In the summer, everything looks more colorful. Flowers, trees, the sea, and even buildings. A summer day with a bit of shine brings out more color tones.
How to shoot these colorful buildings? You can take a city landscape photo of multiple colorful buildings like in Cinque Terre, do a portrait photo with a vivid door, or you find a building in vivid tones.
6. Yacht and Deep Blue Water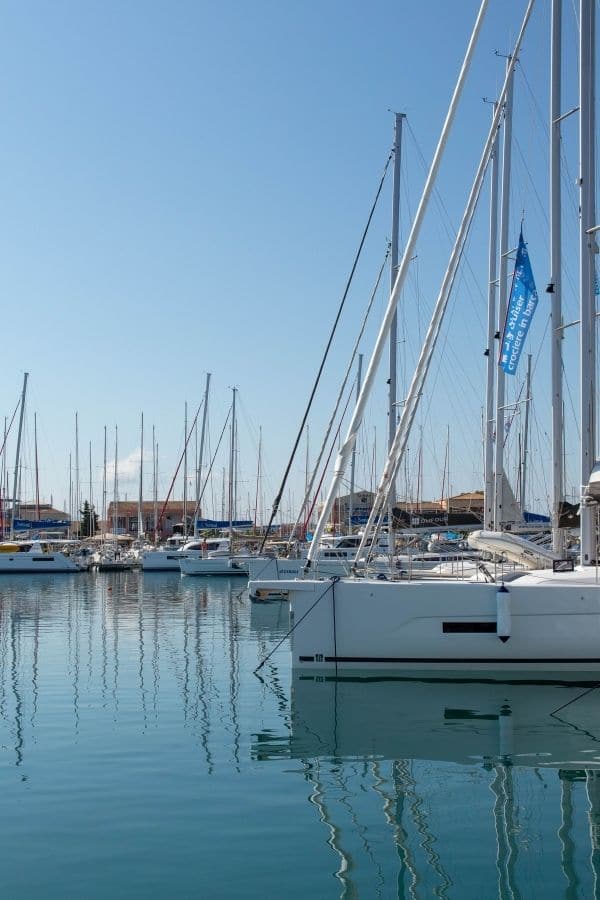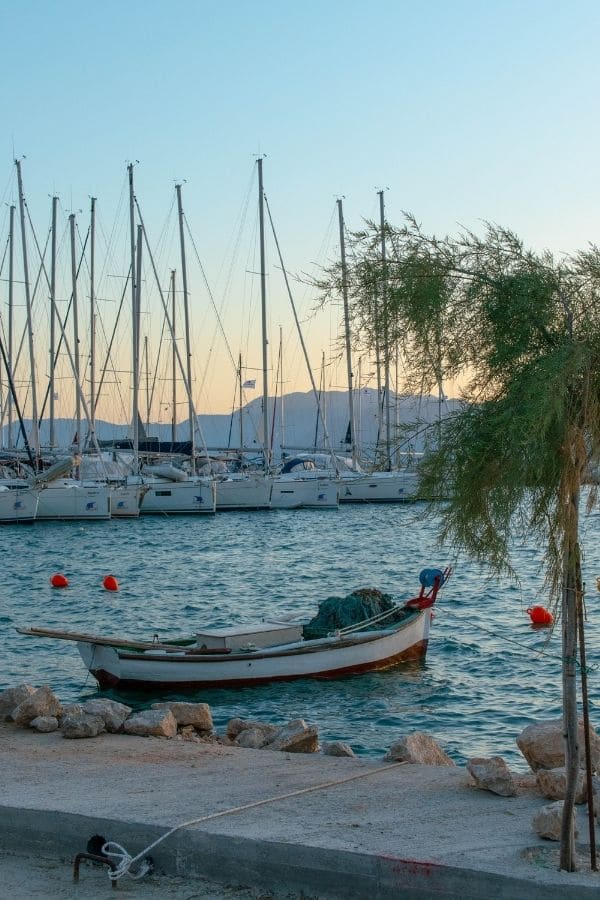 Deep blue water and yachts, one of the signature captures for summer photography. You could have a photo of a yacht on the water with the sunset as a background for warm colors, or in the middle of the day to get out more white and blue tones.
Also when going to the yacht cruising then there are endless options and poses to do. For example close look at portrait photos, drone photos from above, or when jumping in the water from the boat.
7. Sun Flare
In most cases, when the sun is involved in an image, that wouldn't look great in a final capture. It happens when you don't know how to use it in advance. But if you manage to get a nice sun flare, then it can give an extra spark to your photos.
The best time to add a sun in an image would be during the golden hour times, either sunrise or sunset. Also, a great idea would be, if the sun sneaks through some objects, trees, behind mountains, and so on. For better sun flare, keep in mind to set your aperture higher like f/16.
8. Golden Hour
The most magical moment to shoot with soft tones is the golden hour. At that time the sun isn't so harshly bright, so you don't need to deal with overexposure. That part of the day gives you nice golden natural tones in portraits, fewer shadows that mess up photos, and there is less hassle with camera settings.
Golden hour can be used in a variety of types of photography, like portrait, sunset, sunrise, city silhouette, and many more.
9. Underwater Shots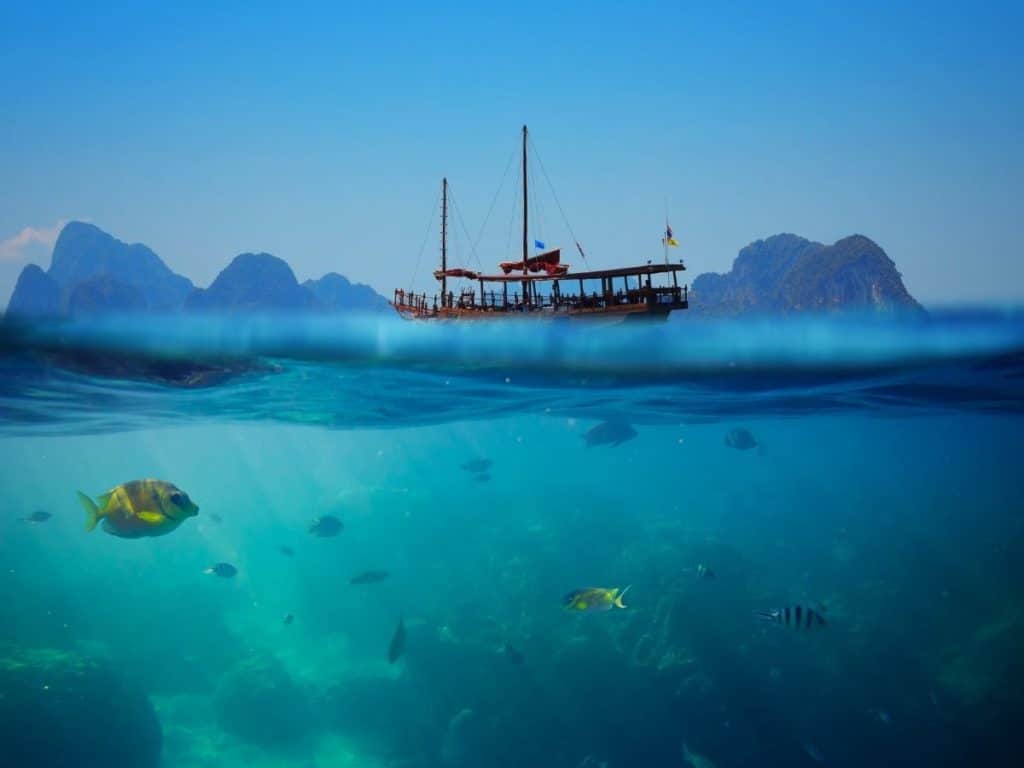 If shooting on the ground feels too mainstream for you, then go underwater and try to shoot something new. It's a bit more advanced technique and you need some special equipment to shoot underwater (or with GoPro).
Summer photography underwater ideas: for example, you can take a cool photo, with the upper part of the image above the sea level and the lower side below the sea. You can go crazy with different poses underwater, like a dolphin, crab, posing with some sculpture, or a scooter.
10. Colorful Flowers
As the summer blooms, it's the same with flowers, like tulips, sunflowers, fuchsia, salvia, and many others. Flowers have strong vivid colors and would brighten up any summer photographs. Is it a flower bouquet, or a portrait photo in the flower fields, in all cases you will get a nice photo full of colors.
11. Summer Events and Festivals
Summer is the busiest period for different kinds of events and festivals. Summer photography ideas for events: You can capture a crowd who are enjoying a festival, a person who is jumping over the bonfire on midsummer day, or capture performers.
12. Hiking Around Wilderness
Thinking of scenic landscape views? One way to get these is to go hiking in the mountains with your camera. On the way, you can find picturesque mountains, rivers, lakes, views over valleys, or just stunning nature.
Some summer landscape photography ideas when hiking: a portrait photo at the top of the mountain, swimming in a cooling crystal clear lake, or walking on the path.
13. Chill around Bonfire
Sitting around a bonfire while somebody is playing the guitar, someone eats barbecue, and others are just vibing. It's a signature summer photography idea to express through your lens a friendship and a good vibe.
14. Beach and Sand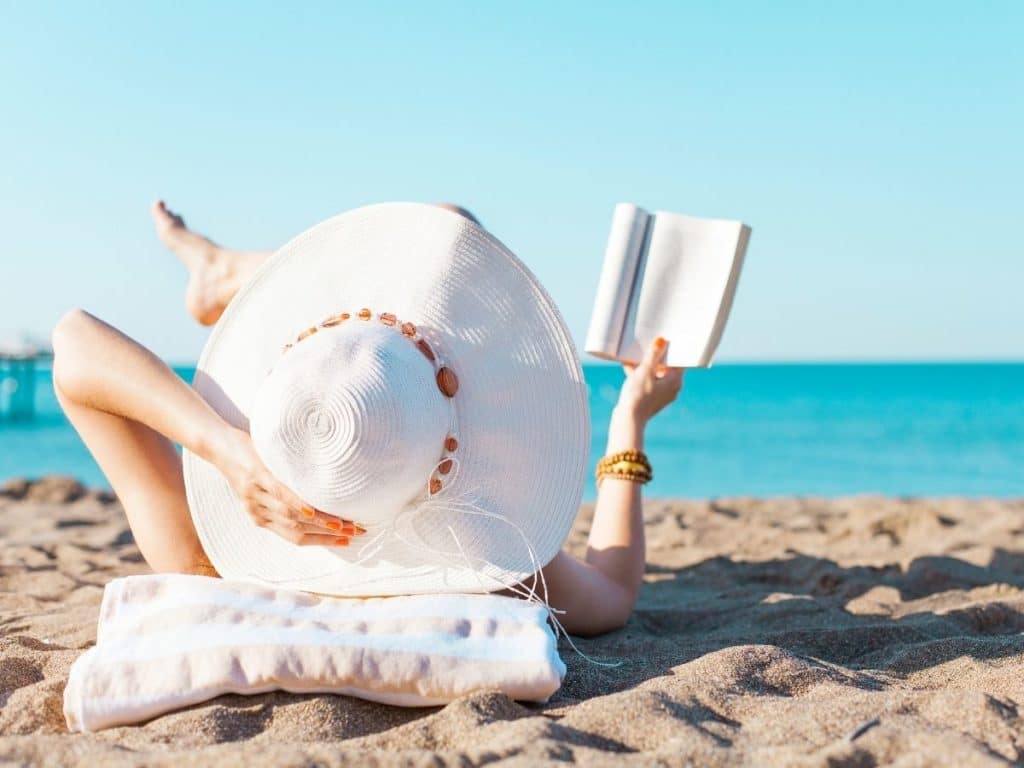 Beach, summer, and warm weather always work together, unless you're not a winter swimmer.
Summer beach photos like toes in the sand, laying on the sunbed, sitting under the palm tree, enjoying cocktails in a beach bar, and more. There are many creative ways to compose your beach photos.
15. Camping in the Wild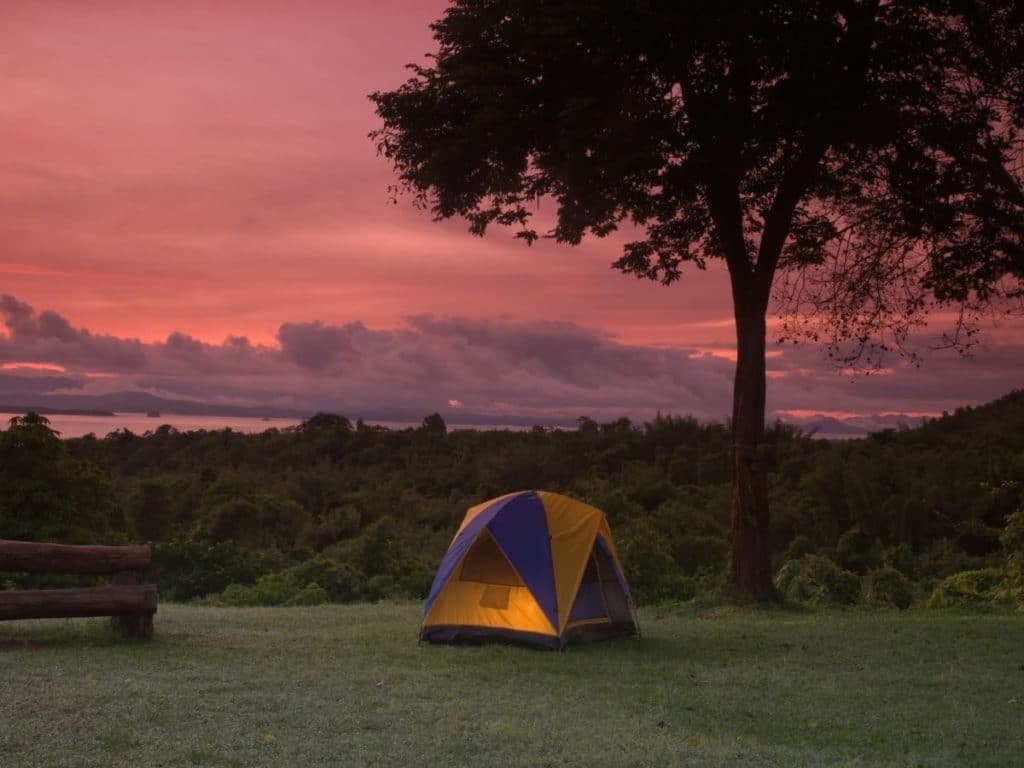 When the noisy summer gets hectic, then take a break and go camping in the wilderness. Pitch up a tent, have a proper camping picnic, watch the stars, and enjoy the sounds of nature. Also, camping can be an awesome summer family photo idea.
Key takeaways for summer photography and camping: A photo from a tent to scenic nature, capture a cooking session, shoot a milky way, or relax in front of your camp.
16. A bit adventure with Cliff jumping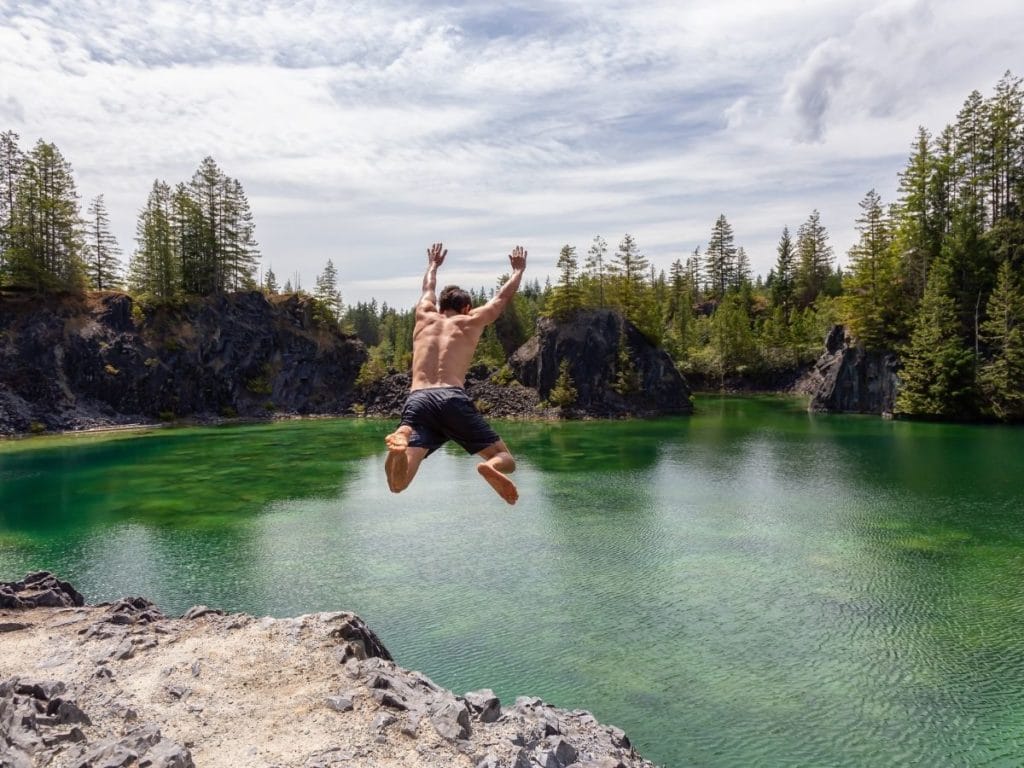 Summer is the time for releasing your adventurous soul and doing some crazy things. One thing to capture as a moment is cliff jumping. However, you need to be a bit creative when using that summer photography idea.
For the best photos, it is better to use drones, then you have capabilities for every visual angle. Action cameras like GoPro can be used as an alternative when capturing cliff jumping.
18. Colorful Summer Food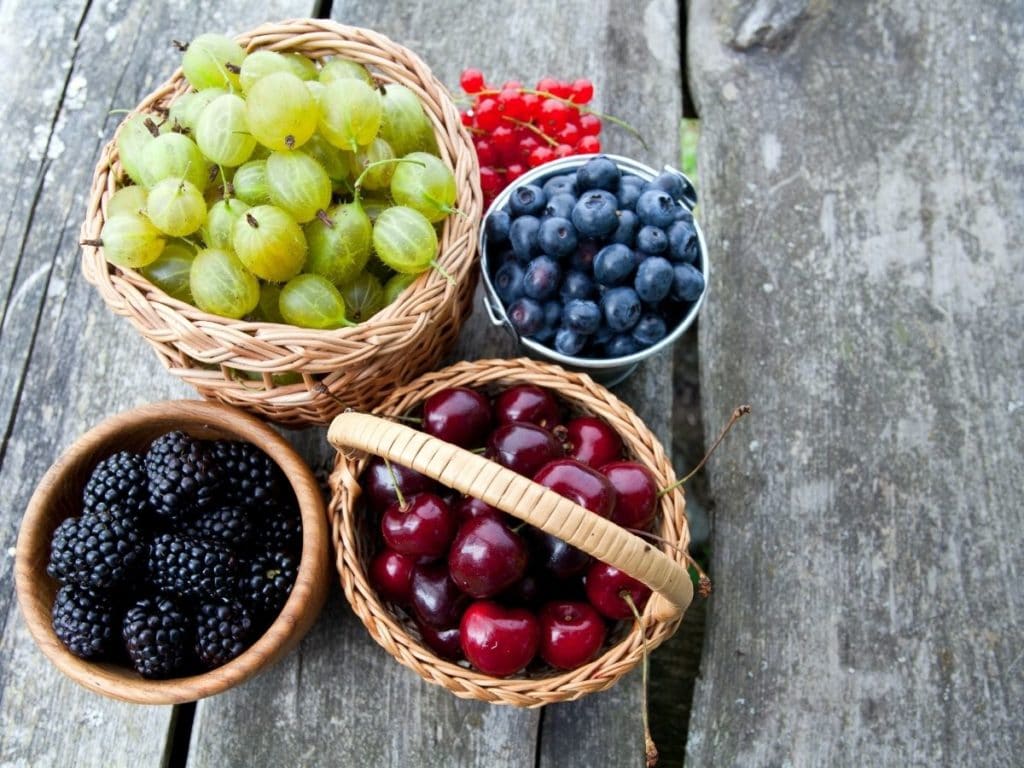 Berries, fruits, vegetables – all of these are in vivid tones. Summer colors are warm and you will get all these when thinking about apples, pears, cherries, bananas, and more.
Summer food photography ideas: capture a single berry and increase the saturation for vivid colors, take a photo of a table full of berries, or pose under the lemon tree.
19. Pose with Waterfalls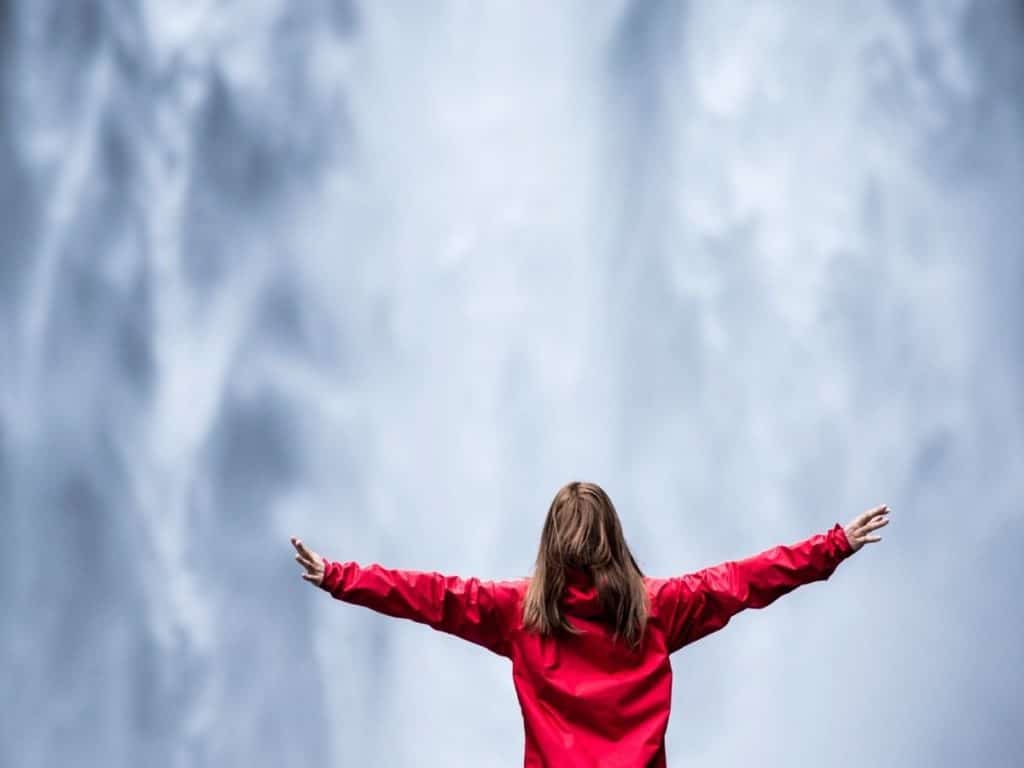 Waterfalls always look epic in any summer photography captures. A good idea is to shoot a waterfall in a motion blur (with slow shutter speed), as a portrait photo with a waterfall in the background, or getting watered by the waterfall.
20. Capture enchanting Wildlife
Wildlife is busy all year round, but the blooming nature around your subject gives that extra spark to your images. That kind of summer photography idea is mostly used by advanced photographers because you need large and expensive telephoto lenses. But if you are lucky and your subjects are brave enough then you can also capture wildlife with your regular lenses.
21. Summer in the Fields
A fresh smell from the fields. If you feel that through a photo, then you know that capture is well taken. You wouldn't get a more authentic summer vibe anywhere else, than a photo taken in the fields full of color.
Is it taken in the hay fields, standing between violet lavender fields, or you are surrounded by yellow sunflowers.
22. Have a bit more exposure
Overexposure is usually the main thing that ruins photos. Because during the summer sun is intensively shining which results in overexposed skies in most of the cases. However, it's the only time when a bit of overexposure is acceptable and even might look cool.
You want to have your summer photography as bright and shiny as possible? Exposure is a thing you need to play with.
---
Tips for better summer photography
When you give a try to these summer photography ideas, then keep in mind some simple tips on how to get better image quality.
1. Take advantage from Polarizing Filter
In the middle of the day, everything looks bright and harshly white through the lens. You will lose a lot of colors, because of overexposure. To avoid such kind of hassle and problem, you can add to your camera gear some polarizing filters.
There are many kinds of polarizing filters for different circumstances, from solid to gradually darkening filters. With filters, you eliminate overexposure in the middle of a sunny day and you will get more colors to your image.
2. Look for the Sun Angle
A good summer photography tip is also to just check your background. More precisely look at how the sky looks in the photo. Your end goal would be to get nice deep blue sky tones. One way it can be ruined is because of too bright sun.
Look for the sun angle and if possible, don't include it in a photo. The best option would be to leave it behind the photographer. But then don't forget to watch out for the shadows (you don't want to include your shadow in the image).
Keep in mind that the higher the sun is the more it causes overexposure. The best time for the photos is when the sun is a bit lower, like around golden hour.
3. Use reflectors
In some cases, you don't have any other options than shooting in the middle of the day, when the sun is brighter. For example weddings, graduations, birthdays, or any kind of outdoor event.
Then the best friend for photographers to avoid overexposure or white reflecting spots on skin is reflectors. Photographers are using special reflectors built for these circumstances. When you are on the budget, then a simple white shirt also does it work.
4. Use the right camera settings
You can also avoid overexposure when you know how to change camera settings accordingly. Three main pillars where you need to pay attention are ISO, aperture, and shutter speed.
If you shoot in aperture priority mode, then you only need to play with aperture. When it's too bright and loads of exposure, then just increase your f-number.
Also, don't forget to check where your focus is pointed. If it's accidentally in a brighter area, then your camera thinks you want to focus on that area and brightens up the whole image. Set your focus point on the subject and don't hesitate on that if your subject is too dark. Post-processing software does wonders on those occasions.
Conclusion
These were the summer photography ideas and tips. As always it might look easy on the theoretical part, but in reality it needs some practical side as well. So now the best thing to do is to practice these and then practice more.
Also, check out my travel photography to get inspiration for your next adventures.
---
PIN IT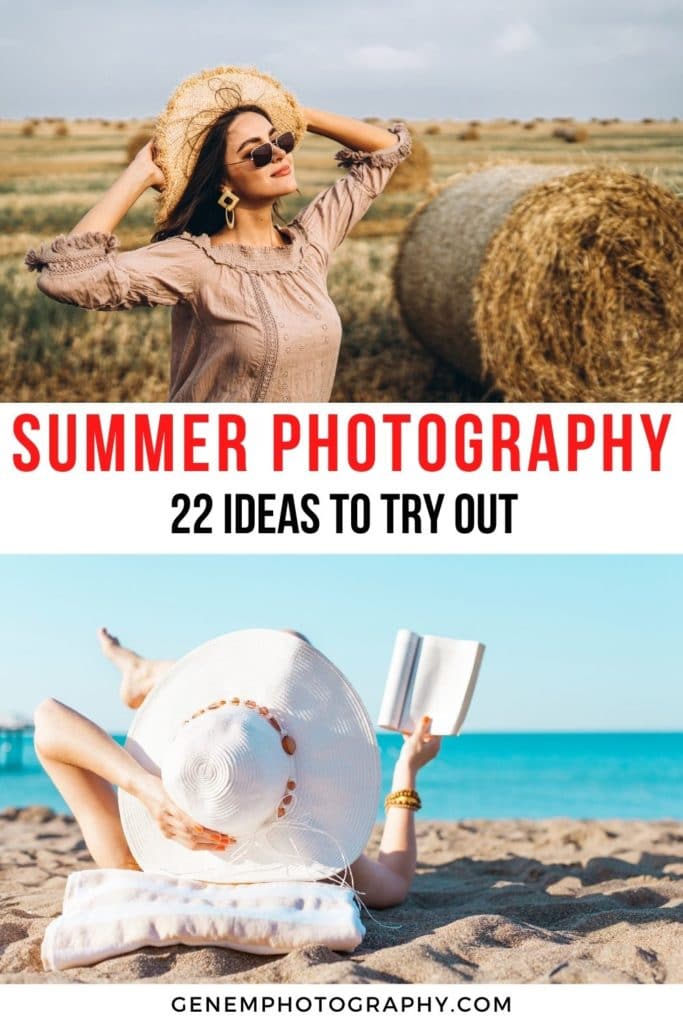 ---
Recent posts about Photography: